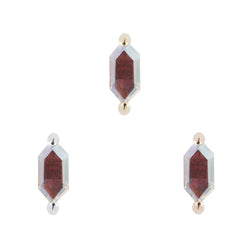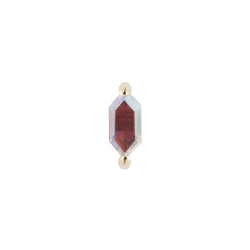 Oh My My - Hex Cut Mercury Mist Topaz - Threadless End
Oh My My, something beautiful this way comes!
We are so excited about this new end! Two prongs help keep the design minimalistic while showing off all the gemstones goodness! Pair these with either our 3 or 4 bead gold tops for the perfect look!
Details
Overall size: 2mm x 5mm

Solid 14kt gold - Comes in Yellow, Rose & White gold

Genuine Hex

Cut Mercury Mist

Universal threadless pin end
Sold as a single

Threadless ends have a lifetime guarantee against any manufacturing defects

Back sold separately
For more information on how to use and bend Threadless Ends please go to our Jewelry Care page